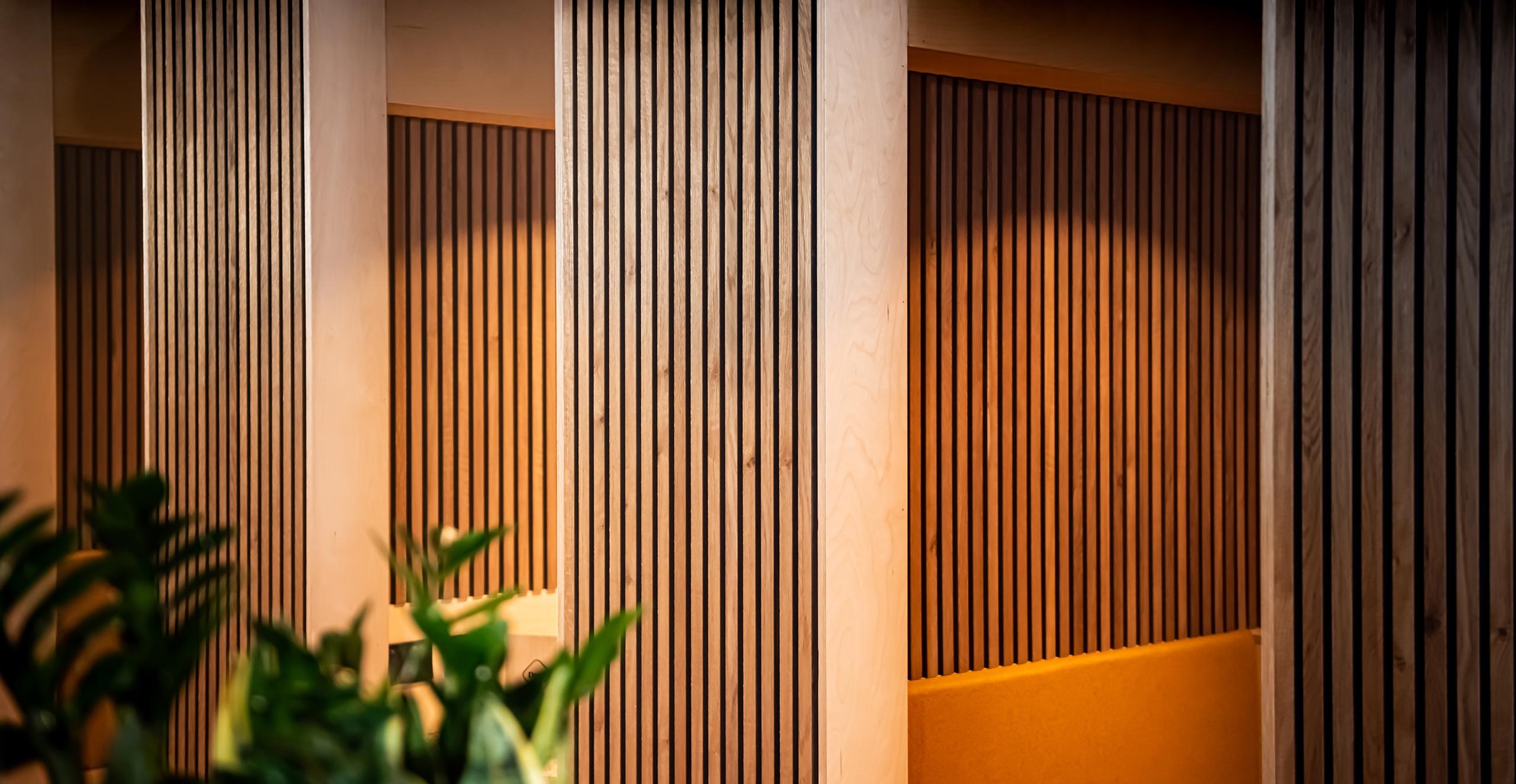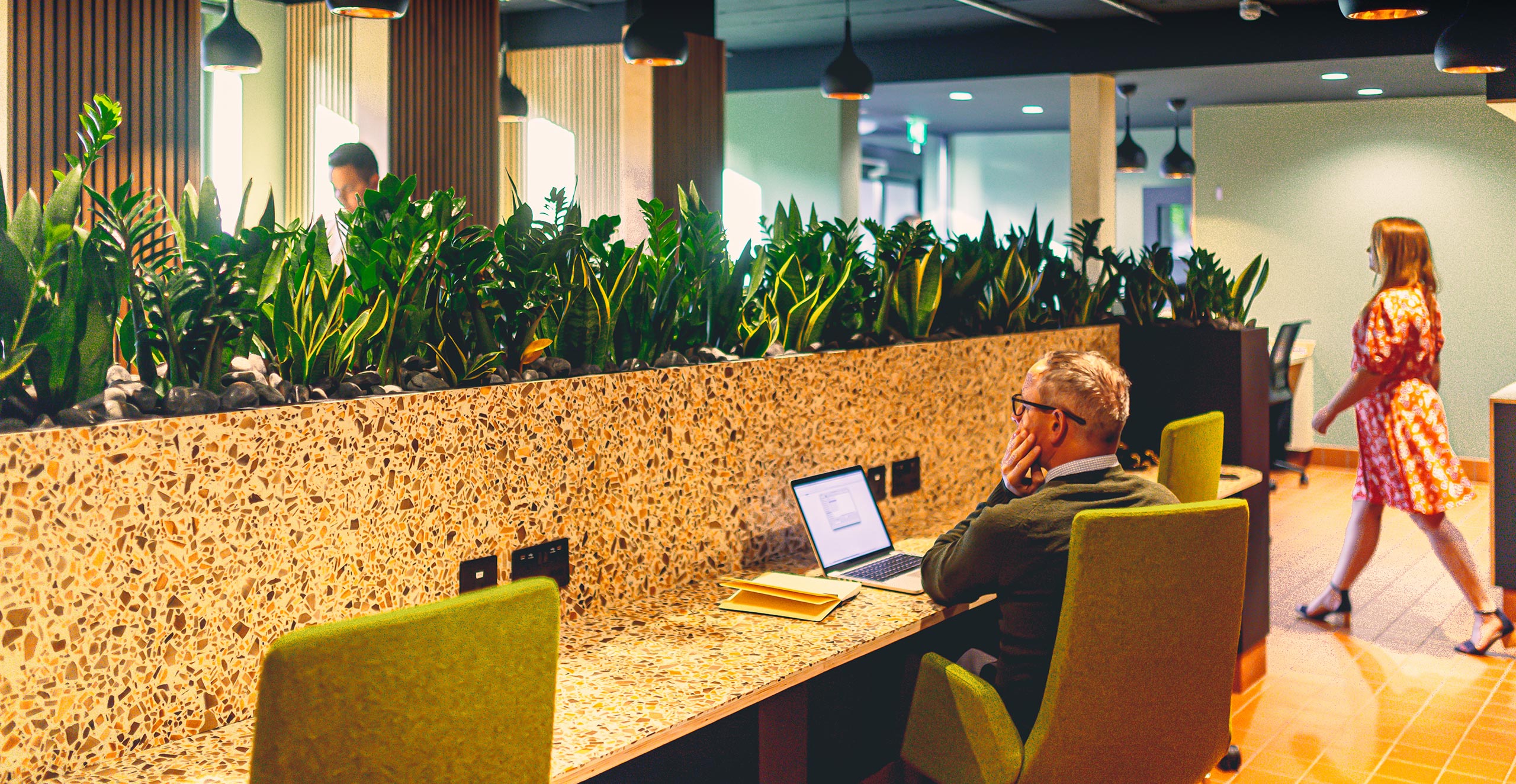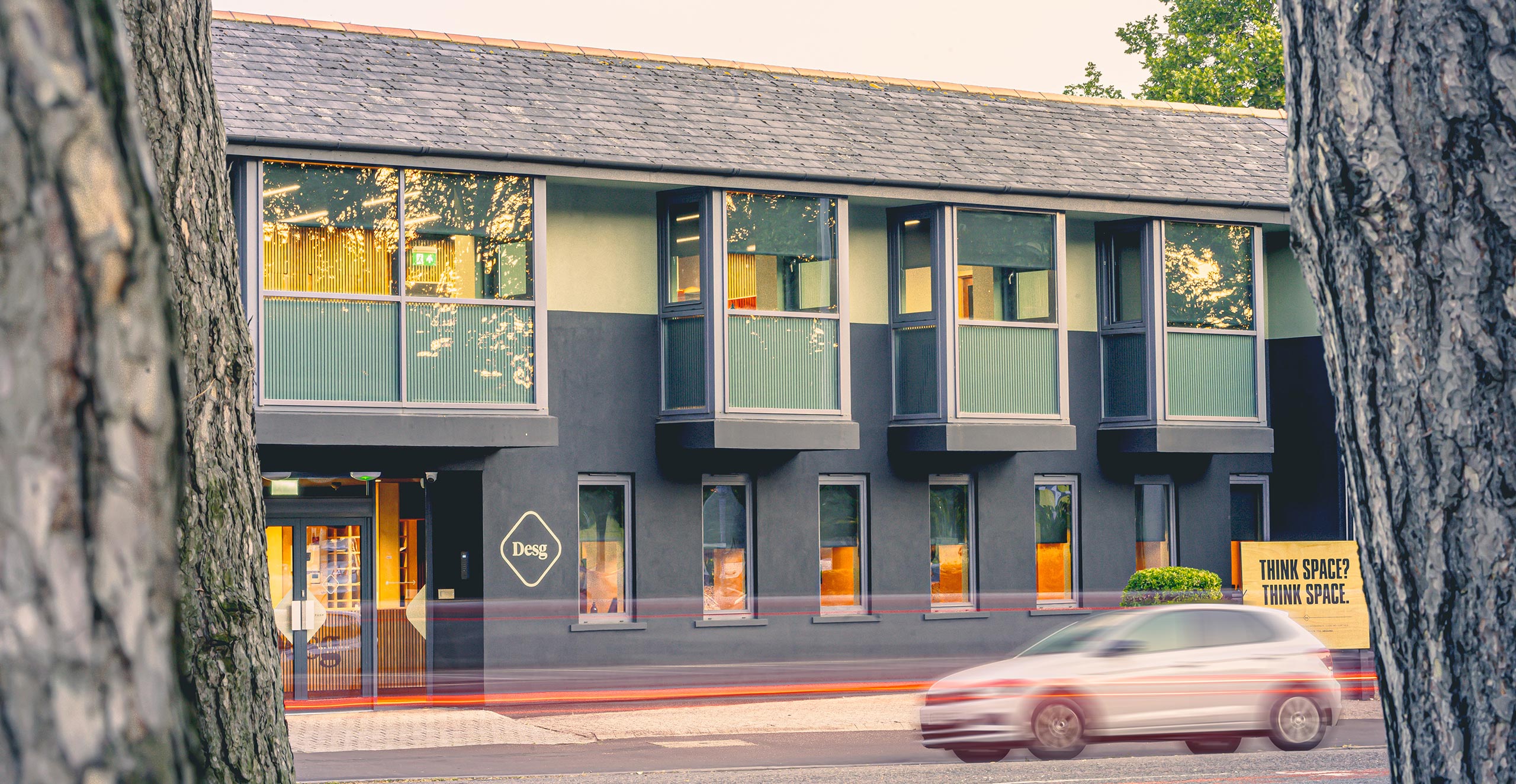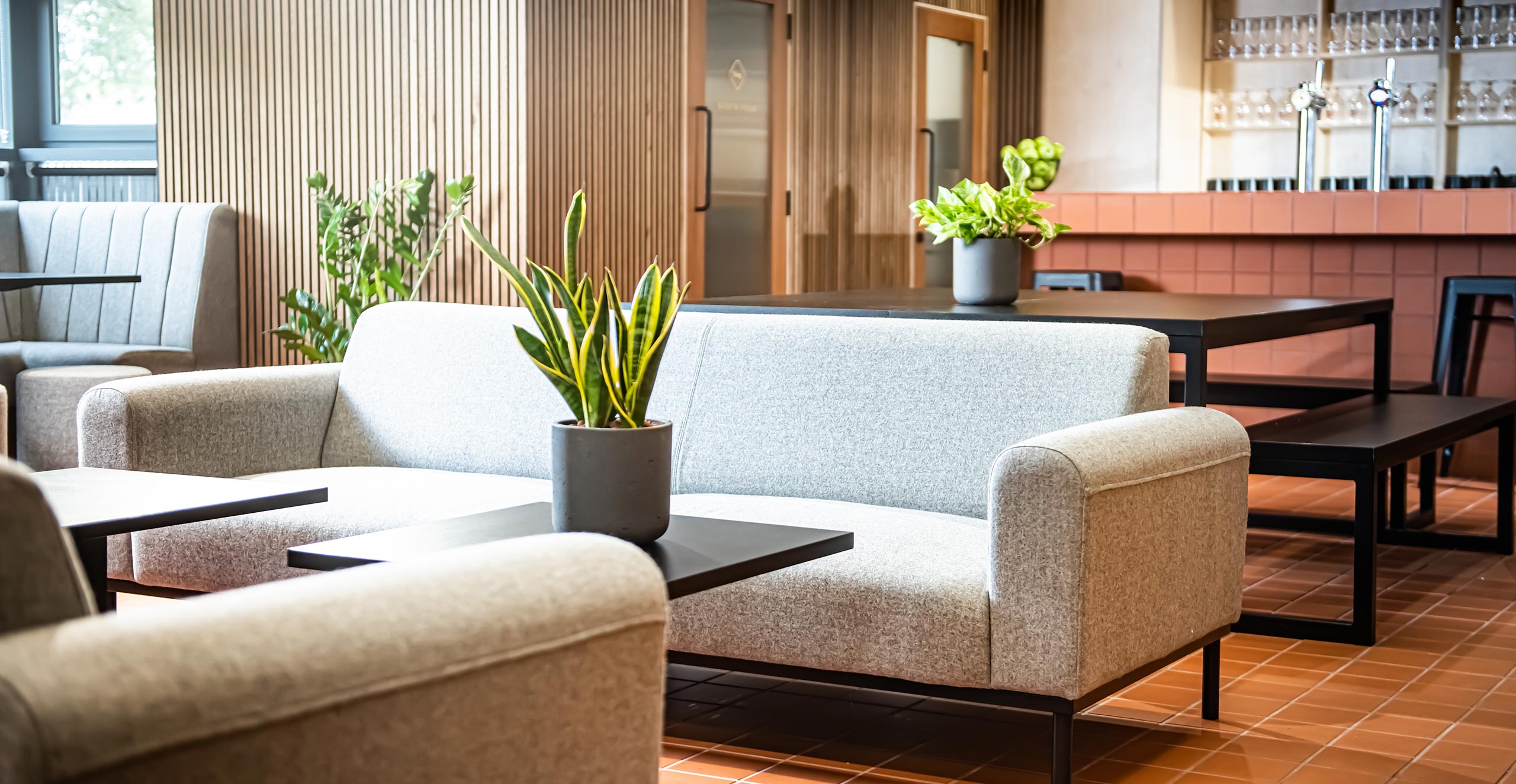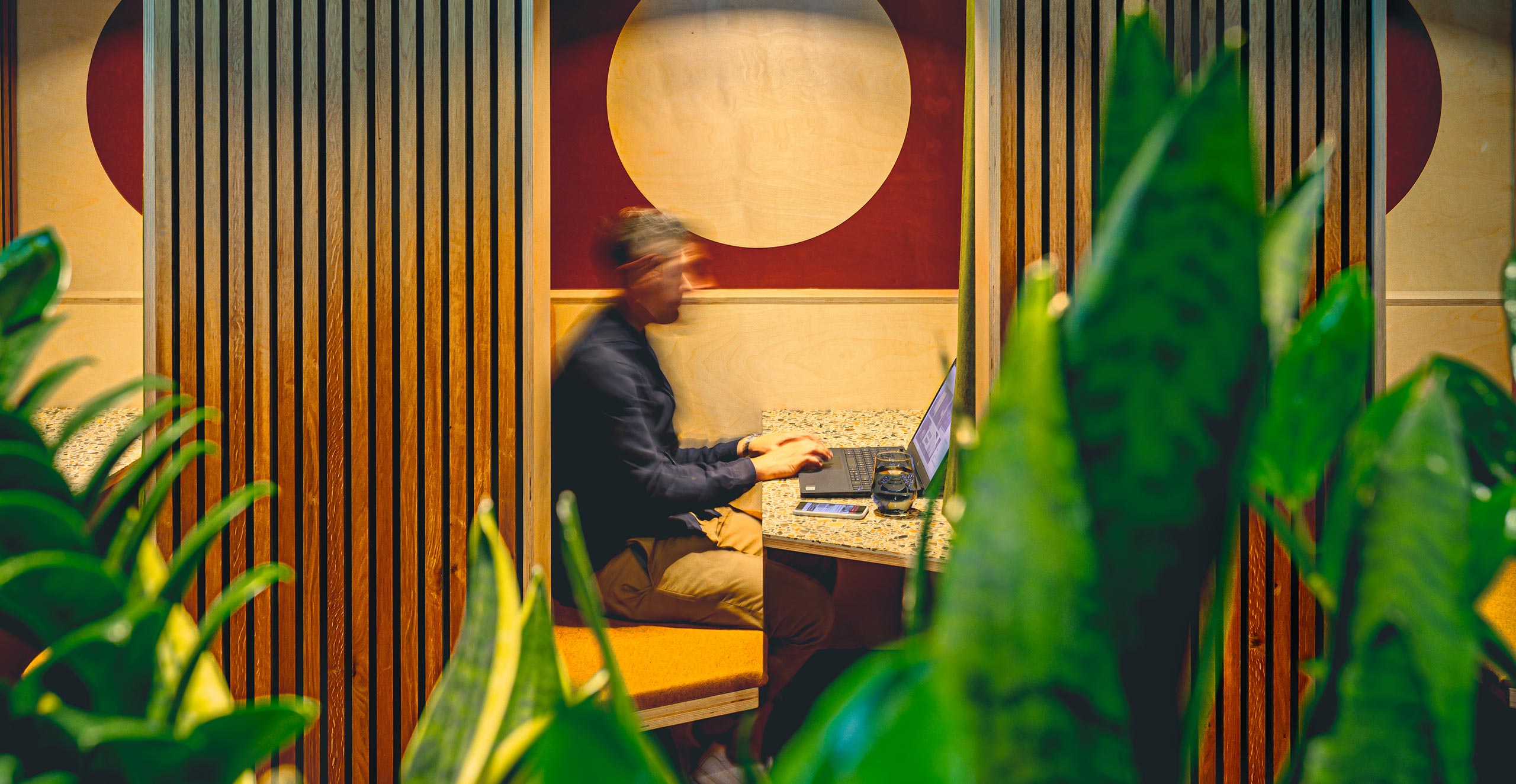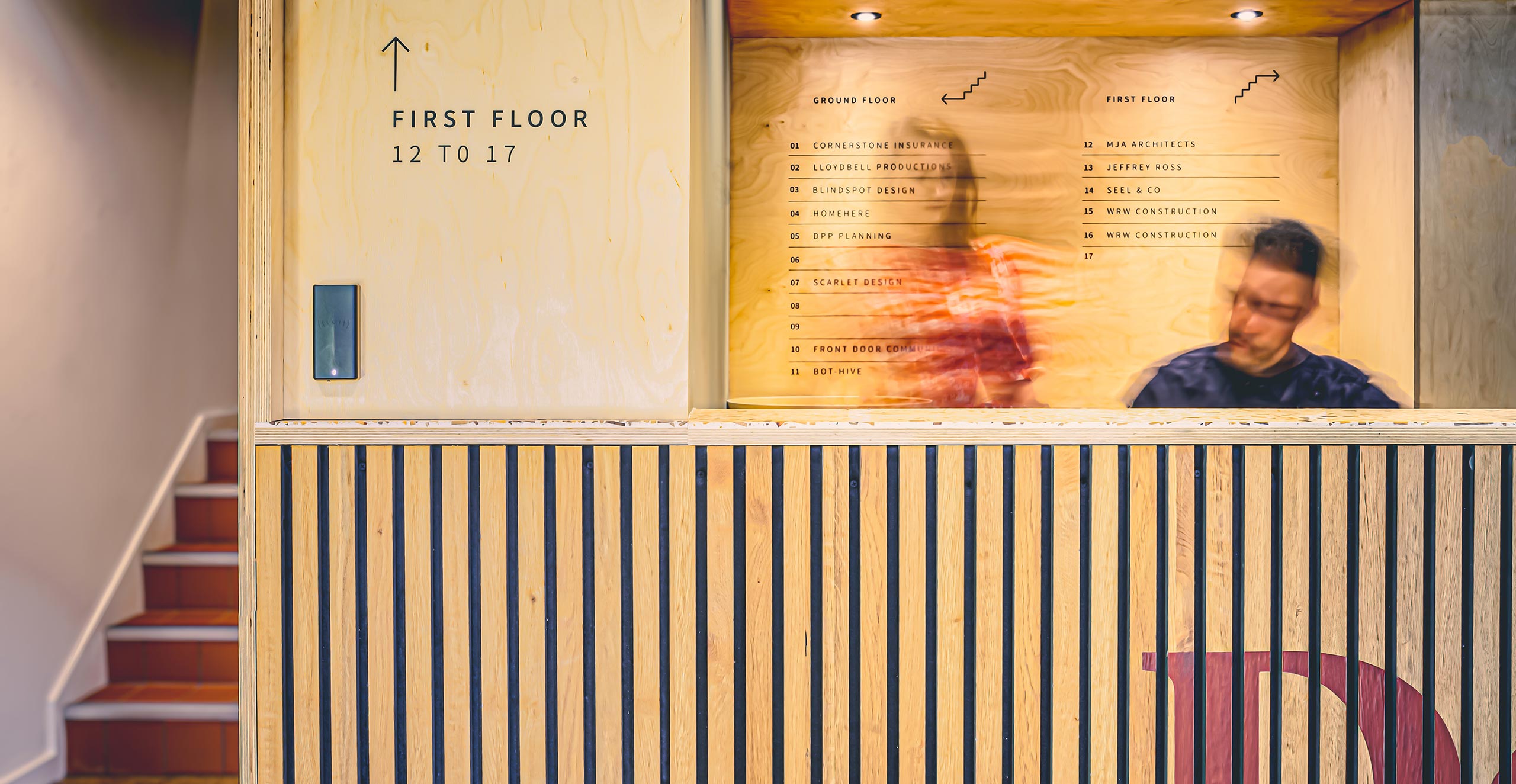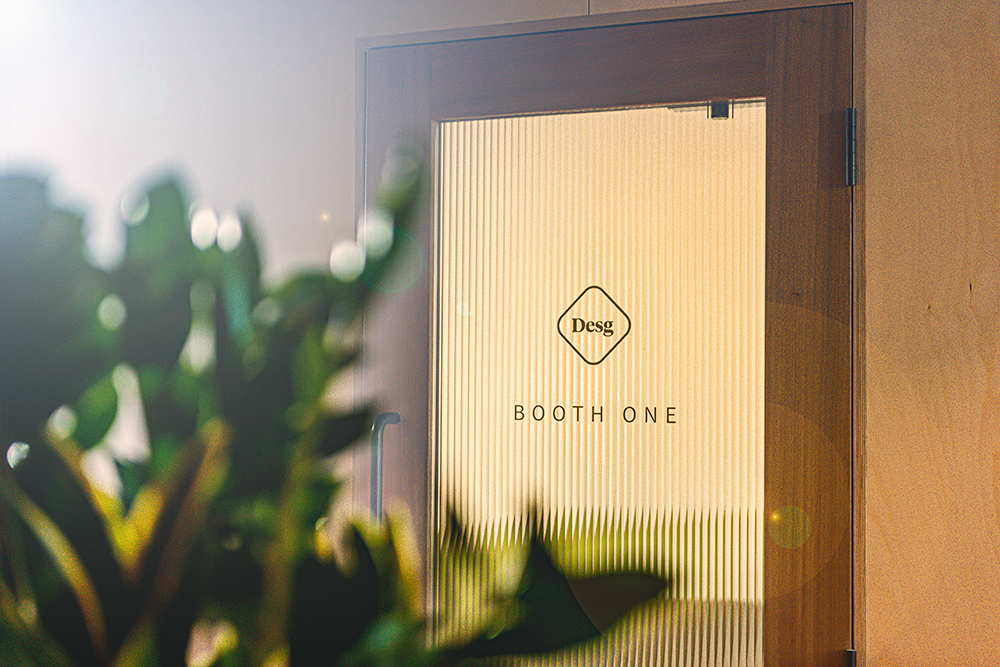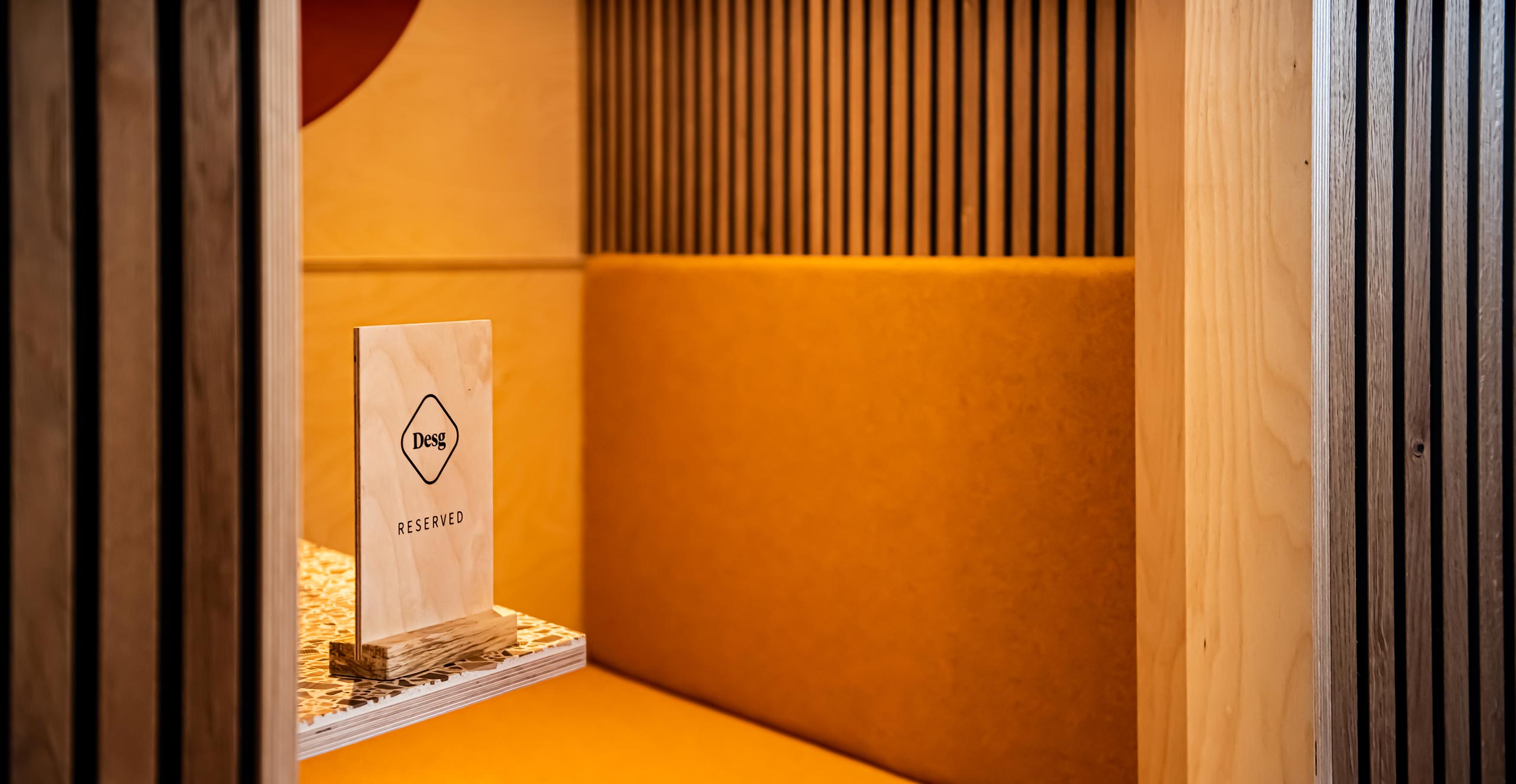 Design-led
co-working
spaces
Desg™ invites you to reimagine what a workplace can be. Combining design principles with curiosity, we aim to be a model for stylish, balanced and mindful environments where companies and individuals can work, meet and share ideas in a safe, considered way.
Our Pontcanna building is lined with picture windows. By day, they create a visual gateway out to Llandaff Fields, connecting you with one of Cardiff's most expansive green spaces. It's just a few steps away for easy screen breaks, runs or strolls. At dusk, the windows glow with interior life beyond the 9-5, including wellbeing activities, socialising or the option to work into the night with 24-hour access for members.
Inside you'll find two storeys of hot-desks, co-working spaces and private offices, bookable meeting rooms and our large events space. Sound-proofed pods have been beautifully crafted with wood strip decorative Acupanels, and no-distraction phone booths offer an extra quiet option. Terracotta tiled floors pave a bright and sunny path throughout the building, while beautiful Foresso® recycled worktops and plant-filled centrepieces are among the many appealing details. Gym and showers, members-only lounge, large kitchen, and seating areas for relaxing, are all integral to the setting that has been created to help you feel your best and be your most productive.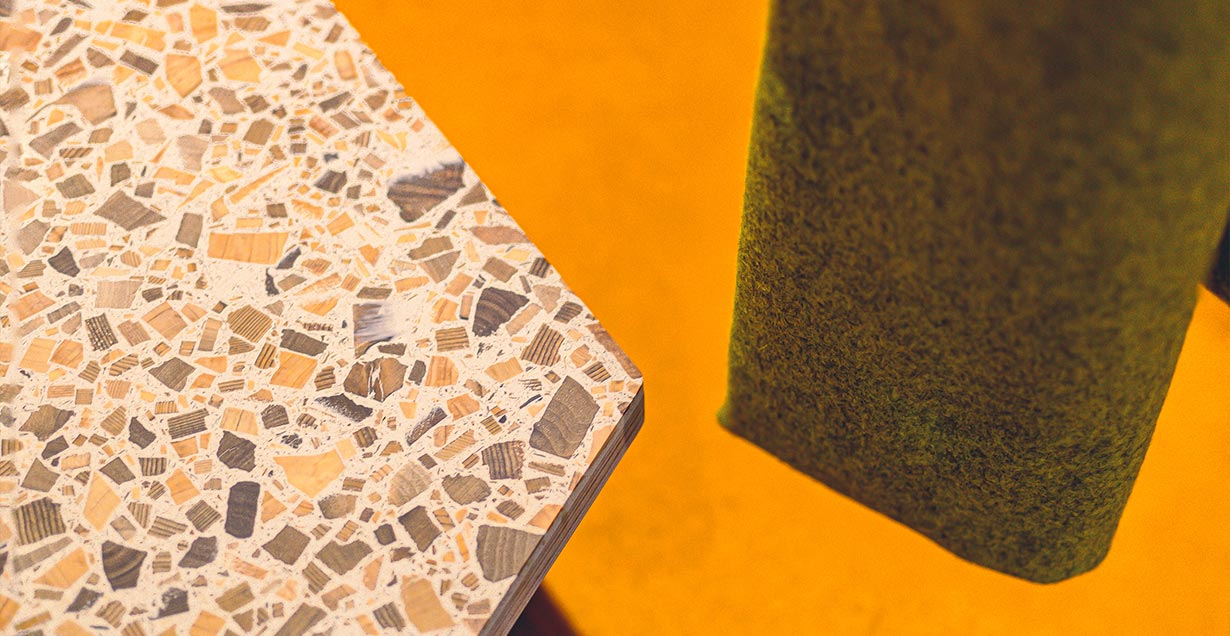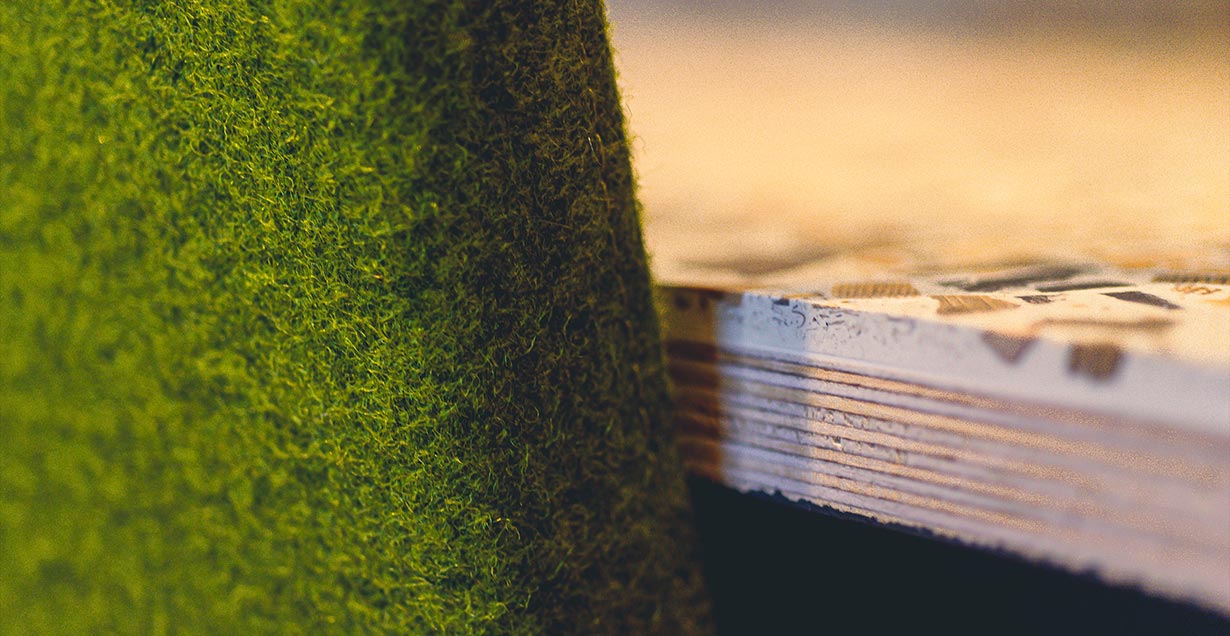 Interested in a part time office or a registered office? Please contact us.
£20
per day
Pay as you go and choose a desk for the day
£250
per month
Pay monthly for unlimited desk access
£325
per month
Pay monthly for the desk that suits you best
From £700
per month
Adaptable offices designed to suit your spec.
£30
per hour
Hold your meeting in a great space
Safety is a priority for us as the world and workplaces adapt. We've installed multiple Covid measures, from a one-way system and monitored numbers, to spaced seating, hygiene stations and switch-free lighting. For a full list of our safety measures, please get in touch.